Client Testimonials
We Make Sure Our Customers Win The Day!
Captain Skeeter has taken my son and I out on a couple of awesome fishing trips on Lake Okeechobee and… read more
Had a great time hunting with Skeeter this morning!
I had a great time , I definitely recommend this to all my Polk county , Hillsborough county pals worth… read more
I loved it…. super accommodating, very genuine, gorgeous property, southern hospitality at it's finest!
I went to Okeechobee for a work trip where Charles was our guide. We stayed in his lodge, hunted his… read more
Never hunted Lake Okeechobee until this past year an I gotta say they've got it going on…from ducks to hogs…if… read more
Great time hunting for ducks. Captain Skeeter will do everything to make sure that you have a great time.
The most fun I've had in years!
I don't go out hunting and fishing with high expectations, because it doesn't always go as planned. I set out… read more
Very experienced with the area. Well worth the money!!
Fantastic hunt from beginning to end. We hunted a great ranch with too many opportunities to count for harvesting large… read more
I have gone out with Skeeter hog hunting and bowfishing. All I can say is GREAT time and experience. He… read more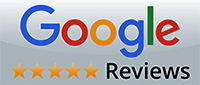 South Florida Fishing And Hunting
is rated
5 STARS
in 16 reviews on
Google.
South Florida Fishing & Hunting Outfitters
Florida's #1 Fishing & Hunting Outfitter!
South Florida Fishing & Hunting Outfitters is your number one hunting and fishing guide service in Florida. With over 20 years of hunting experience our guides know how to make your hunt a success.
Our fisheries and hunting grounds offer the best experiences possible and we will get you where you need to be to have a successful hunt.  Whether you're hunting for a trophy gator, wild and dangerous boar or the prestigious Osceola turkey your hunt will be the adventure of a lifetime.
South Florida Fishing & Hunting Outfitters is owned and operated by Charles 'Skeeter' Holland. Skeeter has been hunting and fishing the area for his entire life, and he is a true master hunter, fisherman, and outdoors man.  Skeeter takes care of his clients and will go out of his way to accommodate you in any way possible.
South Florida Fishing & Hunting Outfitters is located in Okeechobee, Florida just 30 minutes from Fort Pierce and Port St. Lucie,  and 45 minutes from Jupiter, Florida.

We strive for 100% customer satisfaction. If you are a real hunter or a beginner looking for a true wild adventure you will not be dissapointed!