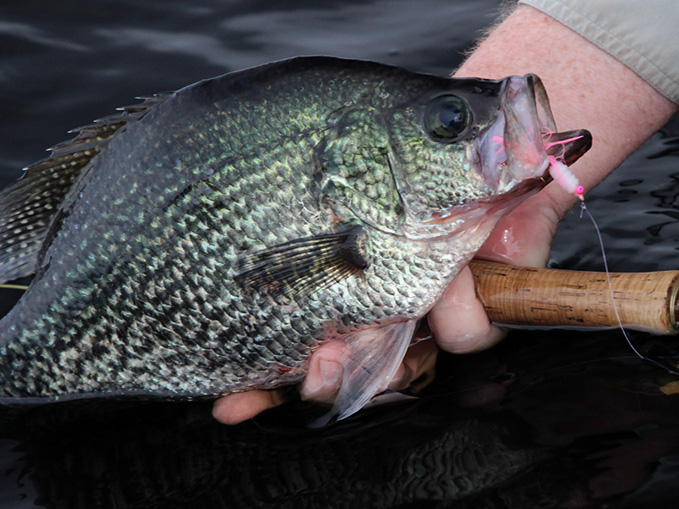 Black Crappie fishing (speckled perch or speck) as they are called throughout the State of Florida are the most sought after pan fish on Lake Okeechobee. While the Florida crappie is often caught during the summer season, the best fishing is from from late fall to early spring.
Join Captain Skeeter for a Lake Okeechobee freshwater fishing adventure with your family or friends together for an awesome day of  crappie fishing on Lake Okeechobee. Lake Okeechobee comprises a 730-square-mile area and is the second-largest natural lake in the country, containing more than a trillion gallons of water.
Most fishing takes place along the southeast, west and north areas of the lake within a mile or so of the shoreline. Look for  plants like hyacinths, hydrilla and others, where big bass lurk to prey on shiners, bluegills and other food sources. Crappie will eat frogs, crickets, worms, grasshoppers and almost any type of fish smaller than itself. Soft plastic presentations of those baits do very well.
Bag limit for crappie (speckled perch) is 25 per person per day. Possession limit is two days' bag limit per each licensed angler.
Don't miss out on this incredible adventure, check out our trips and packages below and book your trip today! You will be glad you did.
Our Premium Packages include Lodging in a private two bedroom suite equipped with a full kitchen, dinning area as well as a spacious comfortable living area and even a large covered porch with tables and chairs. Located right next to the world famous Lake Okeechobee, just minutes from your Bowfishing Trip destination.