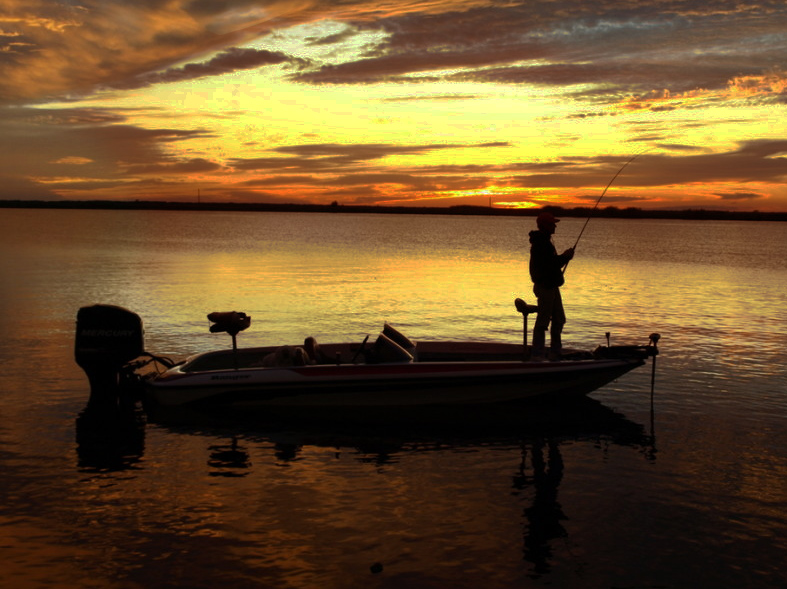 South Florida Fishing and Hunting Outfitters offers Largemouth Bass fishing Charters on Lake Okeechobee and several other fine fisheries. The "Big O" is so big it's sometimes called Florida's "inland sea." But most of the bass fishing takes place from the edge of the vegetation lines closer to shore. The biggest fish are caught flipping heavy cover from January through early April. Later in the spring, it's not uncommon for anglers to release more than 50 fish per day, as the schoolies gang up.
Lake Istokpoga – Located just north of Lake Placid, this shallow, weedy lake has been producing a bunch of lunkers recorded in the state's TrophyCatch program. The fishing will get better and better into spring. Frog patterns, plastic worms fished slowly, and Skinny Dippers are real fish finders. A solid flipping stick is also a must.
Kissimmee Chain of Lakes Area – This area spans more than 21,000 acres and includes numerous lakes along the Kissimmee/Okeechobee watershed. They include legendary Lake Kissimmee, Lake Toho and Lake Marion. The northern waters are close to Orlando. The watershed's southern shallows tend to draw bedding fish first, by the end of January. Many anglers opt to stay in and around Kissimmee, St. Cloud or Haines City. These lakes are shallow and weedy, so bring rods loaded with heavy braided line. Jigs, worms and Skinny Dipper-type baits work well.
Stick Marsh – The St. Johns Water Management Area (SJWMA), known to most anglers as the Farm 13/Stick Marsh, is a 6,500-acre impoundment located along the east coast of central Florida in northwest Indian River County. Water depths range from 4 to 8 feet. Closest towns/cities are Melbourne, Palm Bay, Vero Beach, Sebastian and Fellsmere. No gas, food or bait available on site. Popular sportfish include largemouth bass, bluegill, redear sunfish, black crappie and several catfish species. This water body is noted for its excellent bass fishing due to the special no harvest regulation on largemouth bass. The SJWMA is one of the top 10 trophy bass spots in the state.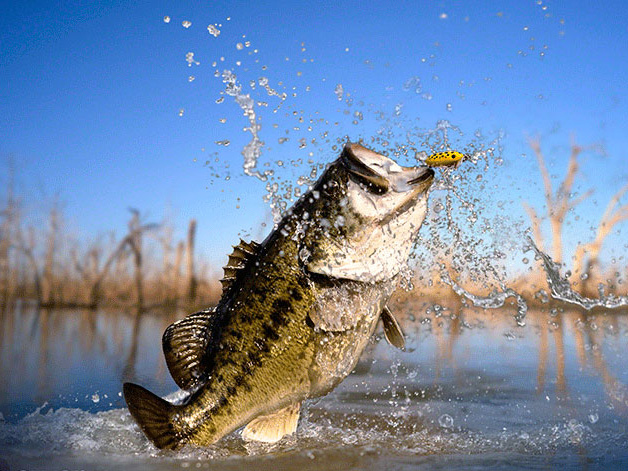 Kenansville Lake – formerly Blue Cypress – Kenansville Lake is a shallow 2,500- acre impoundment with an average water depth of 3 feet. This area was cattle pasture prior to flooding in 1993. Boaters, especially those unfamiliar with this water body, should navigate with caution as there are rows of submerged fence posts throughout the lake. Interior levees are also located at the north, center and south areas of the lake. A single lane concrete boat ramp is the only facility on the site. The town of Kenansville is the closest place to obtain gas, food and bait. Although most anglers fish this area by boat, bank fishing is available along the access canal and north end of the lake for those willing to walk or ride a bicycle to those areas

Don't miss out on a incredible fishing adventure with Captain Charles 'Skeeter' Holland! Please check out our trips and packages below and book your trip today! You will be glad you did.
Our Premium Packages include Lodging in a private two bedroom suite equipped with a full kitchen, dinning area as well as a spacious comfortable living area and even a large covered porch with tables and chairs. Located right next to the world famous Lake Okeechobee.